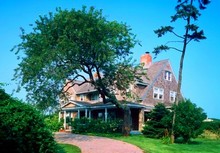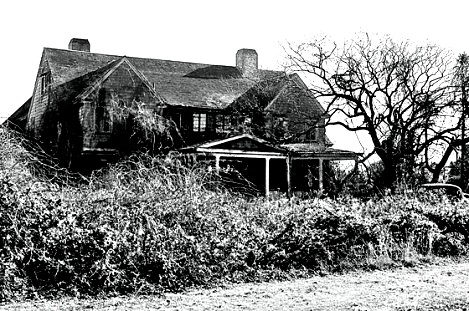 New to Earth, or new in town, looking around we are bound to hungrily seek others who look or seem like us. Newcomers and immigrants, bright and driven, are perennially the city's lifeblood. But during the Bloomberg regime serious efforts to attract ever more residents of means have seen measures undertaken to relocate and isolate the poor in outer ghettos, out-of-sight.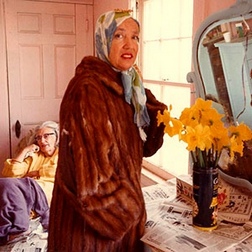 In a way, that's precisely what' happened to 'Little Edie' and 'Big Edie,' the 'stars' of Grey Gardens.  Bred to be lovely and pleasant, to take for granted an ample supply of ready cash, they were essentially abandoned, left without sufficient funds, to languish in a mansion whosemaintenance alone required enormous sums.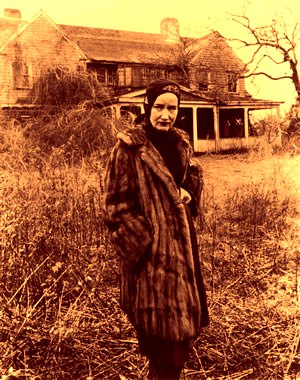 Without their accustomed means, with their garden overgrown, their home overrun by cats, raccoons and possums, a cherished refuge became increasingly susceptible to collapsing around them in utter decay.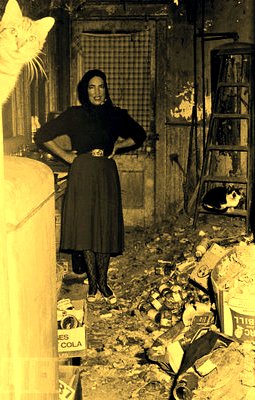 But defiant to the end, they somehow had the effrontery to sustain each other, and refused to give in, either to unrelenting nature or to indifferent humankind.
Viewing a group photograph one is in, it's instinctive: to always first check to locate oneself. How smart and special it felt, how exhilarating it was, 28 years-ago, to leave the Oak Bar at the imposing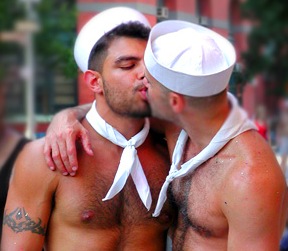 Plaza, and to join in my first New York Gay Pride Parade. In June, yet again, I will join myriad disparate marchers, with a basket of 20 dozen roses to throw to the cheering crowd. Celebrating the anniversary of the revolt at the Stonewall Bar, we honor and commemorate exceptional people from our past whose courage then enables us to enjoy the freedom to be ourselves, largely without fear, today!
As a marginalized American, representations that validate one's existence are still a relative rarity. Though things have improved a great deal, there's gross inequality in this respect, President Obama, Tiger Woods, Trayvon Martin, Hilary Clinton and Judge Sotomayor notwithstanding. Whether in books or among features in the Times Home Section, if you're black, Latino, a woman or gay, it remains harder to find images or characters which fully reveal the 'true you'. In my youth and before, positive reinforcement from such sources, in movies or scholarly histories, often seemed nonexistent, thus indicating a productive path for an historian who might choose to write about neglected topics like women and the decorative arts or aspects of African American culture.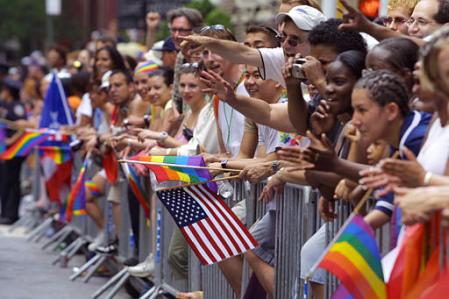 Several years ago, in the June 19, 2007 Observer, John Koblin reporting on the Pride Parade presented an extraordinary and awful idea, one that, unfortunately, is probably true. Koblin's "Goodbye Mr. Chaps" contends that for most lesbian, gay, bisexual and transsexual people, those who are white and/or well to do, our parade -- a moment challenging intolerance, emblematic of liberation -- has evolved into a big non-event, one to be avoided by respectable gays as embarrassing.
"Anyone who's got money; anyone who's likely to get money one day soon; anyone who wants to act like they have money..." Koblin and others reported "... say it's unattractive to them...because there are all these faces of people of color from all over the world...as the parade gets blacker and blacker...fewer white people feel drawn to it. The result is, to be seen at the parade is a little déclassé."
Three years ago, on Friday night, June 12 th at a screening of the camp classic of all time, Grey Gardens, I was thinking about both John Koblin's gloomy pronouncement and this haunting movie's enduring popularity. The Beales, mother and daughter, lived secluded in East Hampton at idyllic Grey Gardens.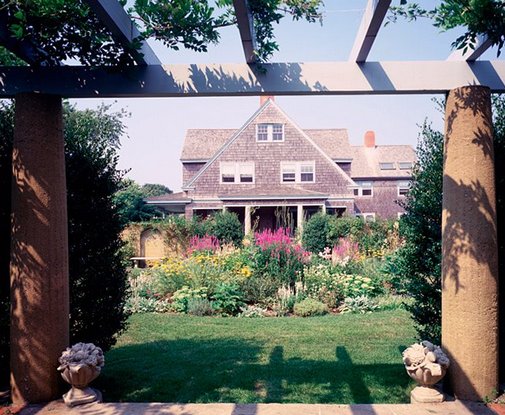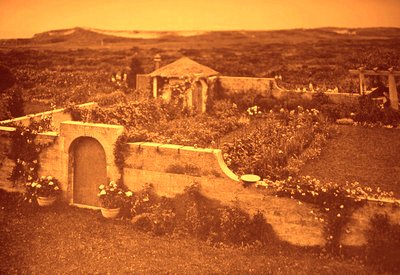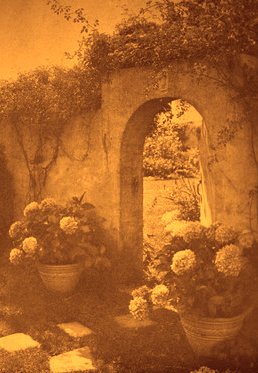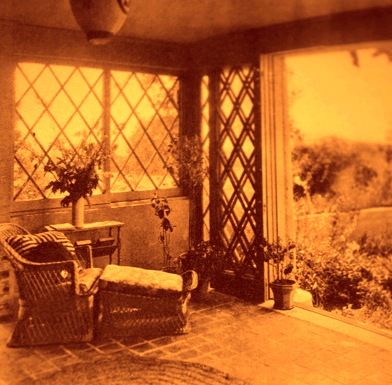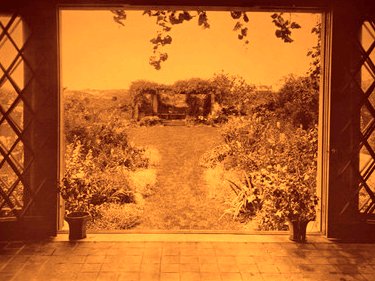 A shingled, rose-bowered and privet-hedge-enclosed Arts-and-Crafts style house by the sea, it was designed by local architect and aesthete Joseph Greenleaf Thorp and completed in 1897. Via a privileged birthright, the Beales were aristocrats. But like blacks or gays, they became outcast too.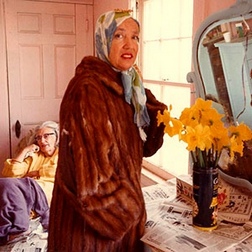 Unable for a host of conflicted reasons to maintain the glossy façade of apparent perfection demanded by high society, the two women gradually, politely, withdrew. The more destitute they grew, the more sordid their elegant surroundings became, the more they were viewed contemptuously as the worst kind of eccentric non-conformists. Their transgression was not so much a mere rejection of their caste, as a defiant public spectacle rebuking every convention there was. Making the best of a bad situation, they not only maintained great poise amidst what might have been crippling indignity, they also became in the process almost as renowned, and by many, as well beloved, as any of the better known members of their prominent family.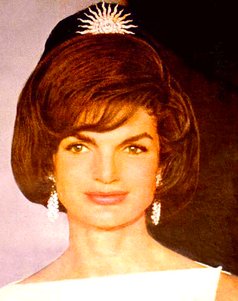 OMG and LOL, there I was that night three years ago at Harlem's innovative but diminutive Maysles' Cinema, an aspiring young man from Akron, Ohio turned more guarded and middle-aged. Like a figure invented by Langston Hughes, I was experiencing one of those fantastic, hard to believe, 'only in New York' moments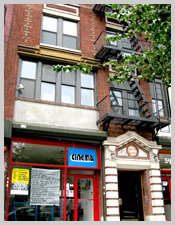 Seated in a director's chair, with genial master-moviemaker Albert Maysles on my right, Jerry Torre, Grey Gardens' enigmatic 'Marble Fawn' was nearby.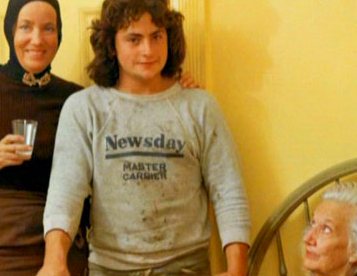 So were the brilliant "Grey Gardens" Broadway musical director-composer Scott Frankel, Paper Magazine's cleverly witty Mr. Mickey, and enthusiastic sisters, garlanded in smiles, Sara and Rebekah Maysles. The Maysles sister's new book,Grey Gardens,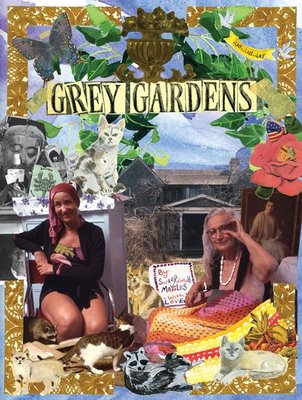 prompting a Grey Gardens retrospective weekend, was the reason for the panel, entitled aptly enough, "Unpacking Grey Gardens".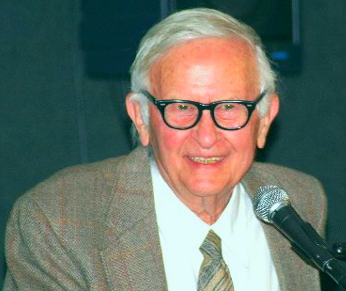 It was an invigorating interchange in which Al Maysles related the improbable origins of his modestly made but epic film. It had been proposed as an elegy on the charmed East Hampton upbringing of Jackie and Lee Bouvier, the Beales' famously glamorous relatives. According to Al, then-Princess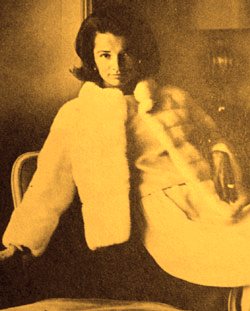 Lee Radziwell conceived this venture in 1972, as a tame exercise of nostalgia. Through the movie he and his brother David agreed to make, Lee would finally command the spotlight usually focused on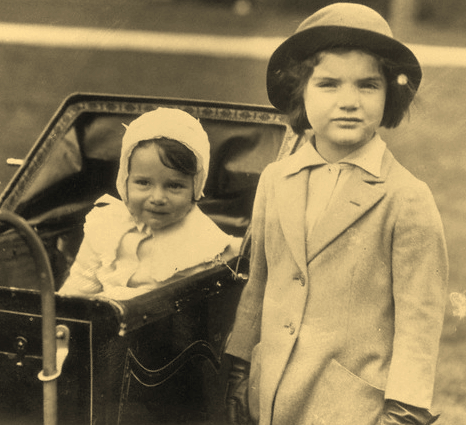 her sister Jacqueline, President Kennedy's widow, who had married billionaire Aristotle Onassis.  Called one day from Grey Gardens where her first cousin and flamboyant aunt were in distress due to repeated threats from the Suffolk County Health, Building, and Safety departments, Lee Radziwell had casually asked if the young documentary directing brothers would like to come along.
"Bring your camera!"  she'd said with provocative calm.
Given Lee's ulterior motive, to outshine her sister, it's hardly surprising that she soon backed out of the project. Seeing completed footage featuring her, juxtaposed with new shots of the Beales, she had had little alternative. For even in all their disarray, reclusive Edith Bouvier Beale at 78 and her balding 56 year-old daughter, 'little Eddie', were absolutely riveting to behold. The time for their long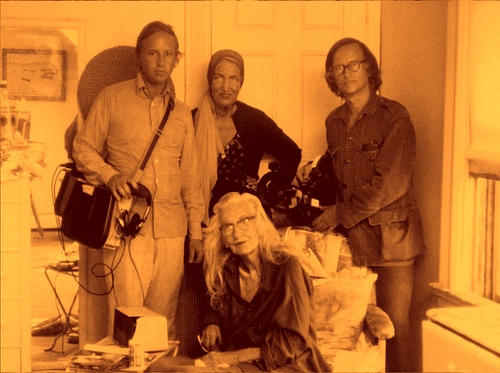 awaited close-up had finally arrived and each was well prepared to give a performance of a lifetime. So that asked on her death bed by Little Edie,
"Mother darling, is there anything more you'd like to say? No," Big Edie had responded, "It's all in the movie."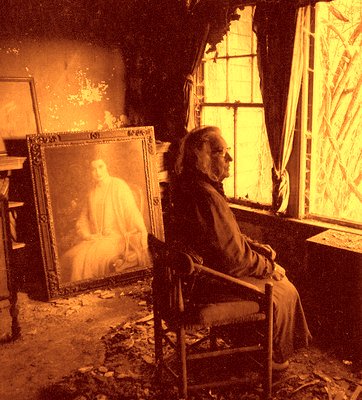 Like Judaism, though to a lesser degree, to be Roman Catholic once almost disqualified one from belonging to the highest echelons of polite New York society, which viewed the Episcopal Church as the optimal faith. If the Bouvier's moderate fortune never entirely overcame the stigma attached to their religion, much as was the case with Jackie and Lee's ambitious mother, Janet Lee, the Beales' charm and beauty had helped mightily to advance their basically unfettered social success. 
Phelan Beale, a southerner who studied law at Columbia, was a partner in his father-in-law's Wall Street law office. A proper Episcopal churchman himself, just as his two Yale educated sons would  be, out of deference to his fiancé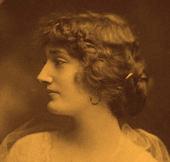 he had wed Miss Edith Ewing Bouvier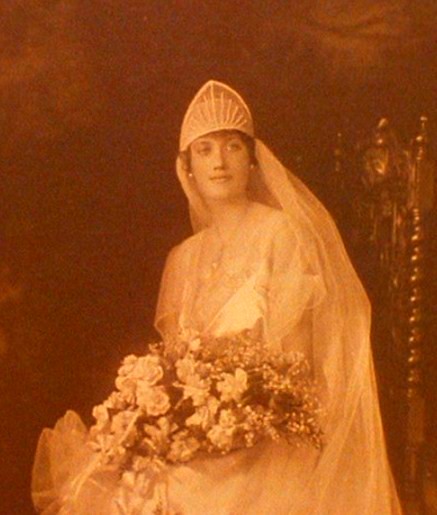 at St. Patrick's Cathedral in 1917, before a congregation of 2,000. She wore a diamond, platinum and pearl pendant.  Five hundred guests attended the breakfast which followed at the Hotel St. Regis.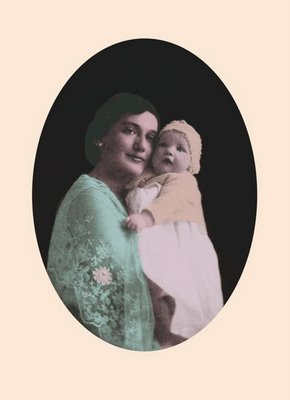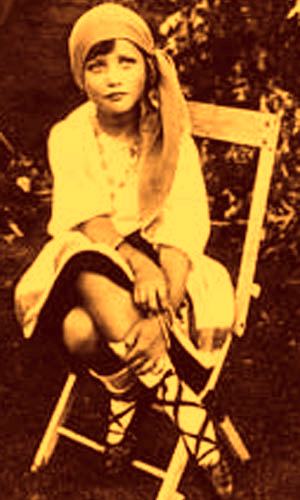 Educated at Miss Spence's and Miss Porter's Schools, between nights at the Stork Club, dances, and her debutante supper-dance at the Pierre, little Edie had attempted to initiate a career modeling for Macy's and several specialty shops.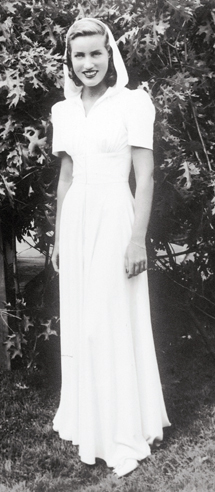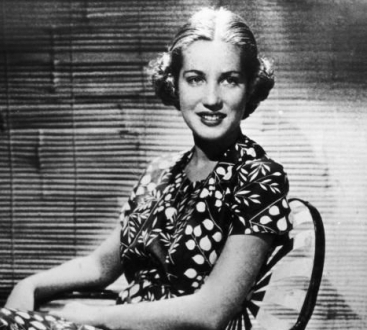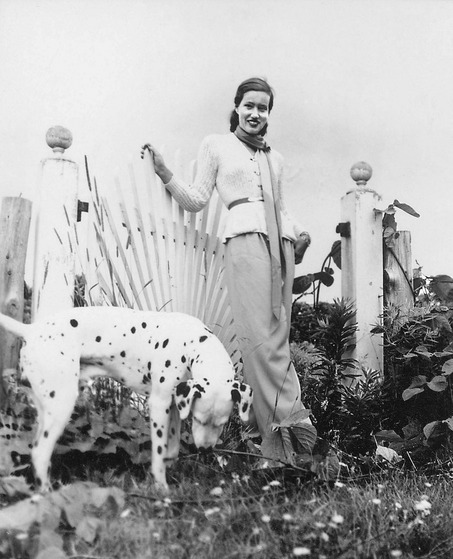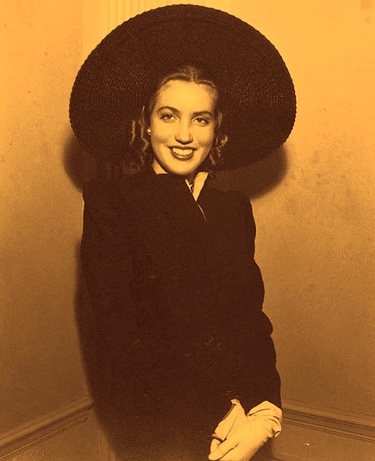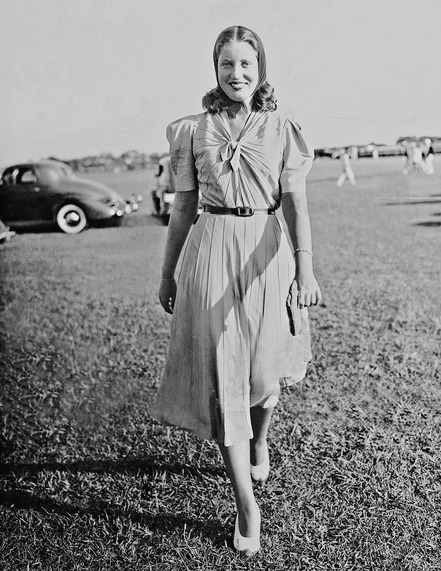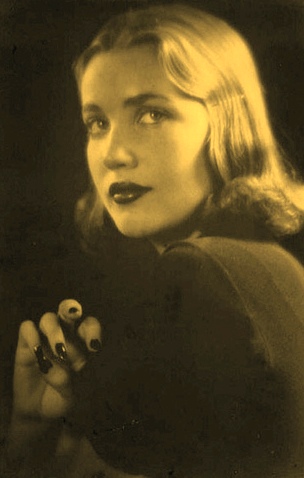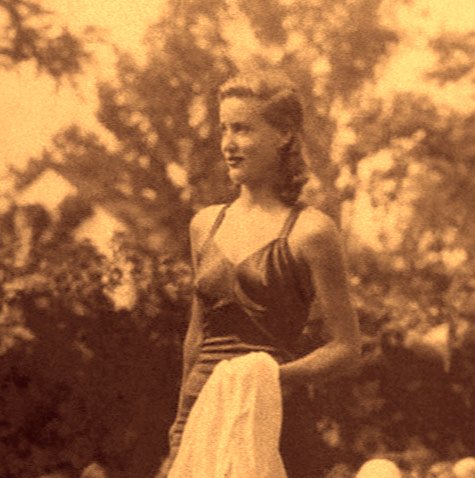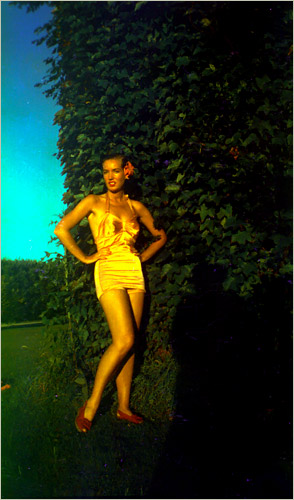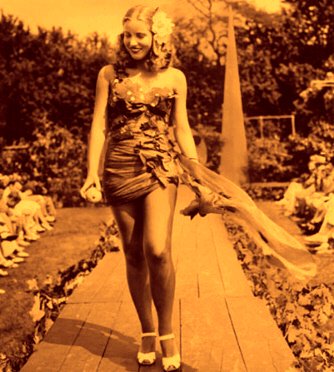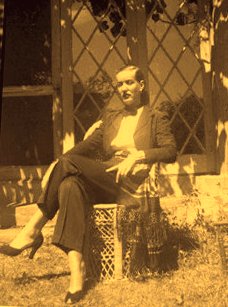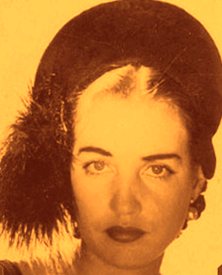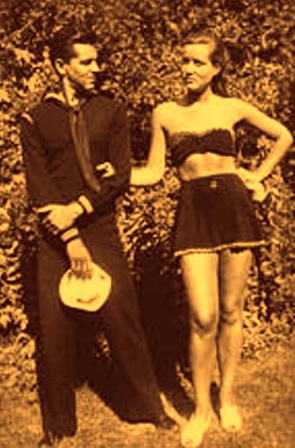 A member of the Downtown, Union, Church, Columbia, Devon and Maidstone Clubs, clubable Phelan Beale was not amused. Hit by a taxicab in 1932 in an accident that fractured his skull, he violently opposed his daughter's being on public display in this way. As talented and sensitive as her mother,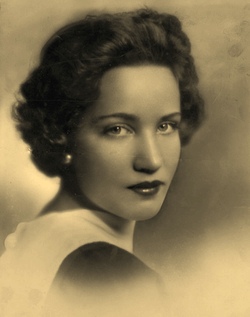 who'd dreamed of a vocation as a concert singer, Little Edie was discouraged from artistic fulfillment. Instead she was steered toward successive unsuitable, if immensely rich, suitors, including Howard Hughes and Joseph Kennedy, Jr. Her parents' diminished riches and advancing estrangement, leading to divorce, only intensified her mother's growing dependence.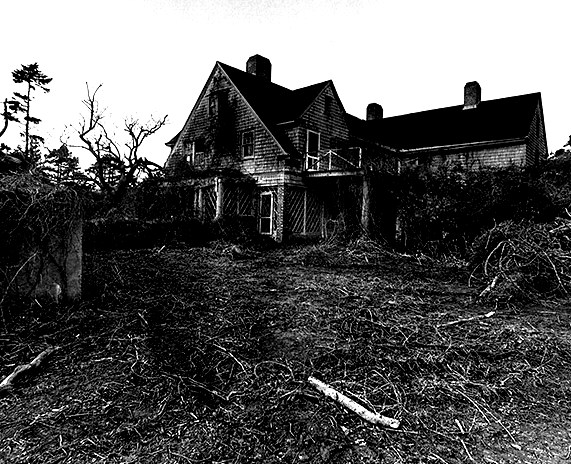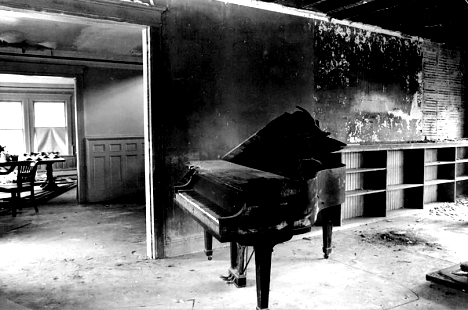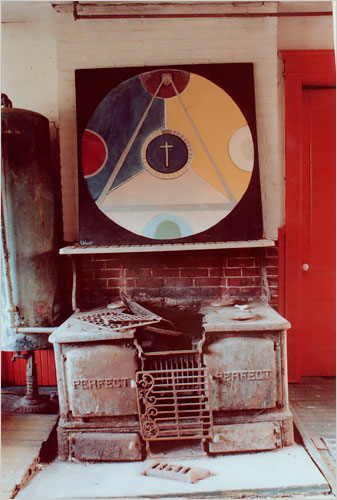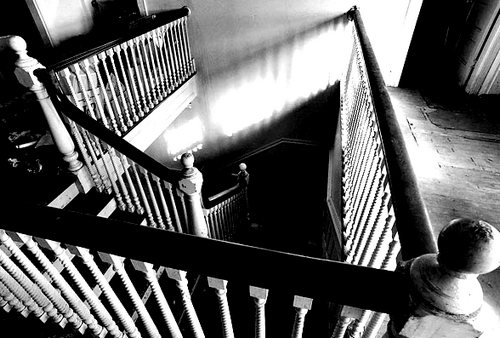 When Big Edie died two years after Grey Gardens premièred to controversy, few expected that Little Edie could survive in her all-but-ruinous childhood home by herself. But holding out against selling Grey Gardens as a teardown, in 1979 she sold it for a reported $220,000, to Sally Quinn and Ben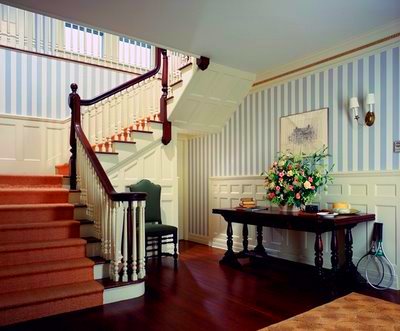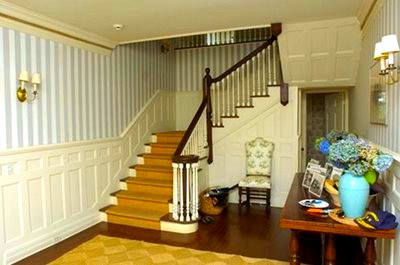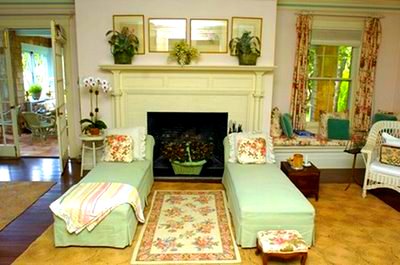 Bradlee who amazingly enough were to keep their promise to restore the house to the letter.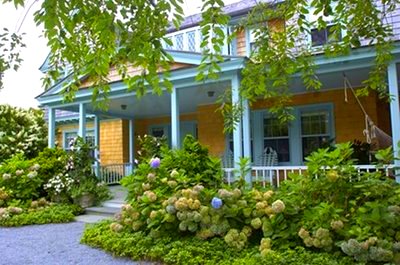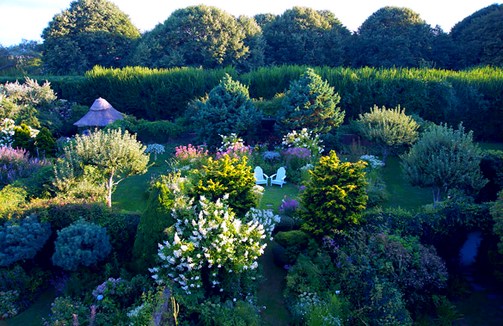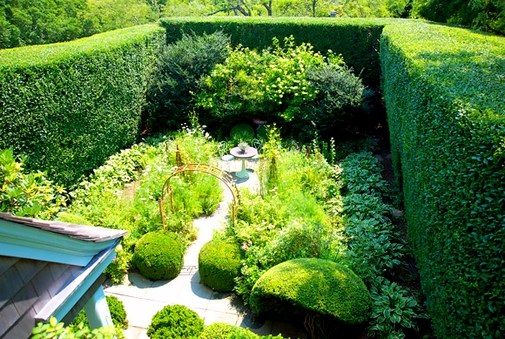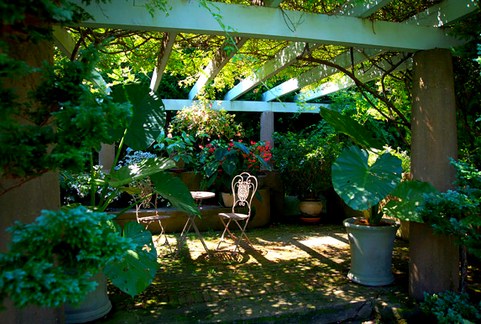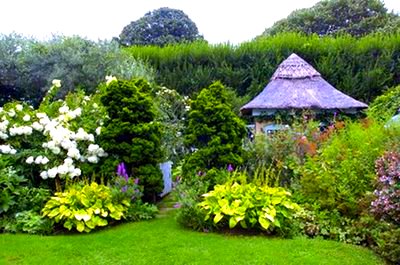 Capitalizing on her new-found fame, Little Edie adored a brief engagement singing in Manhattan cabarets. Snide notices only helped to swell her audience. Later moving to Bal Harbour, Florida, Little Edie swam every day until close to her death at the age of 84.
"I always had the hots for you then Al," the blushing 'Marble Faun' quipped, following the Grey Gardens screening. "Ah, the unknown opportunities we miss," rejoined Albert Maysles brightly, without missing a beat. But, by this time, Jerry Torre had already mumbled, "Actually I still find you attractive," upon which an un-phased Mr. Maysles, ever youthful at 82, announced to the laughing audience how, "There's time yet!"
As the evening progress, Scott Frankel was especially insightful.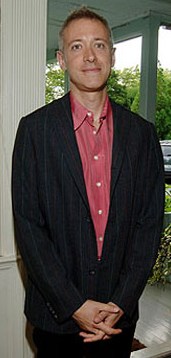 Responding to my observation, that on first learning of plans to make a musical of Grey Gardens I'd been aghast at the audacity of anyone seeking to do something so obviously ludicrous, he was graciously silent. 'Dragged to the theater by a Grey Garden-freak-friend,' I explained, 'I'd witnessed the miracle of a perfect work of art, transformed into an exquisite but different and still perfect work. "Yes," Frankel commented when I'd finally finished,
"Stopped on the street by a then friend, who had said that he was 'incredulous at what I was contemplating', I'd thought he was joking at first, only he wasn't!"
All of us panelists agreed that unlike other seemingly superb vehicles for adaptation, such as The Bonfire of the Vanities or Midnight in the Garden of Good and Evil, both of which were made into dreadful films, from the sublimely cast musical to an amusing movie on HBO, Grey Gardens has spurred a virtual industry of excellent tributes to two incomparable personalities. "Well," joked a beaming Mr. Mickey, "I guess we all share Little Edie's 'mother issues', but imagine," he enthused drolly, " Grey Gardens now has its own shelf in the library.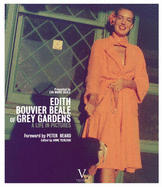 It's now possible to major in to Grey Gardens studies at college!"
Yes, as Margo Channing might have noted, it was nothing short of a magical and memorable night, just as my initial encounter of the Maysles' clan had been.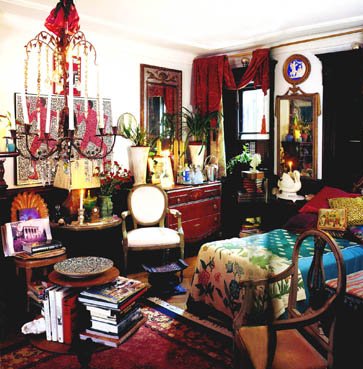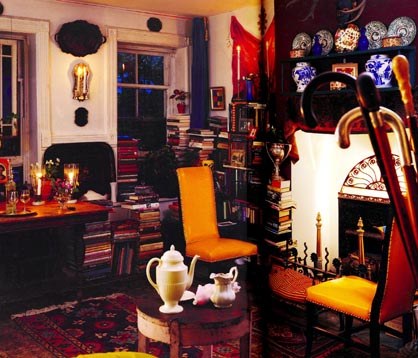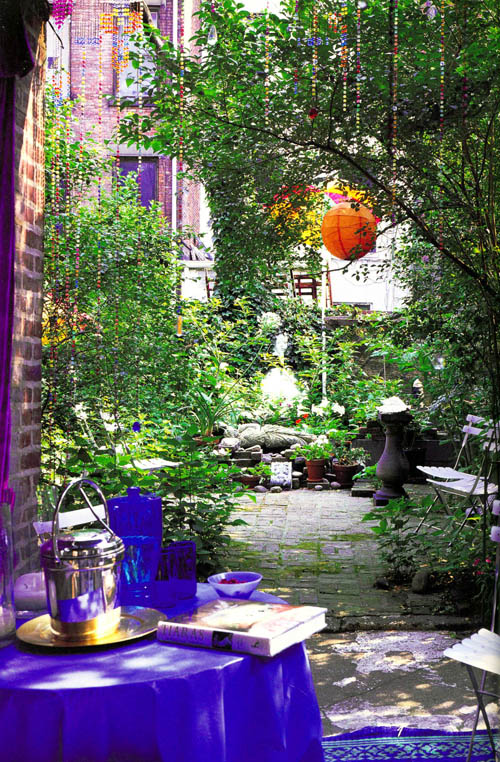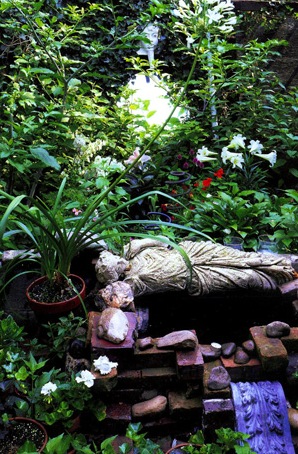 The garden apartment where I lived from 1998-2003 was in a Victorian brownstone they acquired after leaving the Dakota. If not quite Grey Gardens-like in terms of absolute squalor, the aesthetic I adopted was largely comprised of 'faded finery'. Anyone fortunate enough to take the Mount Morris Park Community Improvement Association's annual house tour, is routinely able to see that, augmented by lush vegetation and rich color, so is the Maysles'.
Relocated through their generous support, art and a love of Harlem and New York have kept me connected to the extraordinary Maysles. Over drinks, Gillian once introduced me to the transcendently sensual verse of Rumi, while her son Philip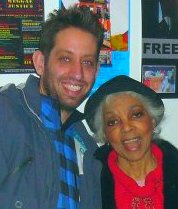 sought me out to curate a Homo-Harlem Film Festival and his sisters enlisted me for their panel.
Like countless LGBT people, Albert and David Maysles' movie provided me with powerful models of how to exhibit grace under pressure and to speak truth to power. How satisfying it is to meet and be befriended by those whose work one admires. How gratifying it is that thanks to meeting the Maysles, through our collaborative Homo-Harlem Film Festival each June durring Pride Week, we can enlighten people about the contributions and creativity of LGBT African Americans.
Apart from the example of Anne Frank or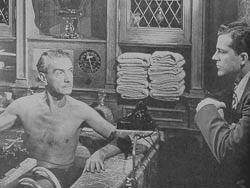 Waldo Lydecker, had it not been for books extolling the accomplishments of black gays and lesbians,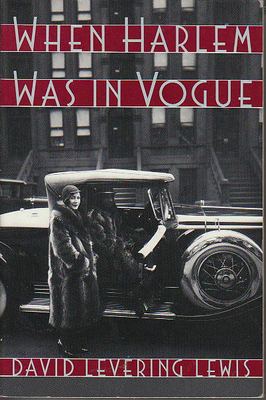 had it not been for seeing Grey Gardens, would I have still determined that the same forces making me ashamed to be black as a boy also caused me to vainly try to deny my gay identity? Would I have ever become open-minded enough to leave home or to come out, to find a parade and a place that proudly celebrates my long despised sense of difference? Undoubtedly, in time I would have anyway, but the process would have been more difficult and far lonelier too.