It was a handsome subject, photographed for Geoffrey Holder's 1986 book ,"Adam", intimating intimacy, who first suggested to me that the artistic giant might be gay
Geoffrey Lamont Holder, 1930-2014
Circa 1954: Kindred spirits, handsome and highly talented brothers, Geoffrey and Boscoe Holder. Boscoe had been christened Arthur Aldwyn Holder 
A figure study painted by Boscoe Holder.
Like John Singer Sargent, Boscoe Holder painted a large number of  dynamic male nudes, boasting a deft spontaneity and fluid sensuality. Not exhibited during his lifetime,  apparently, they were painted purely for the artist's pleasure.

"I met Boscoe at a party in Port-of-Spain." said a man who encountered Geoffrey Holder's then still charmingly spry older-artist-dancer brother in 1990. "Afterwards, he invited me to his home for drinks, where I met his wife as well. Besides having some of his paintings on display, his house, in an older, mixed-income section of the city, struck me as a treasure trove of memorabilia."
"Boscoe,  was pretty openly bisexual. If you met him, you would assume he was gay.  We had lunch a few days later, at which he offered to procure for me as a favor whatever I wished in the way of a male Trinidadian...His attitude towards gayness was what I would call "old school": It was a recreation, a pleasure, but the idea of a committed gay couple seemed an absurdity to him..."
One hardly overlooks the long and productive marriage, the evident enduring love and commitment of Geoffrey Holder and Carmen de Lavallade, the beautiful and gifted dancer and choreographer, or their son Leo Holder.  But it is this attitude and taste, for casual, recreational homosexual activity, that I believe Geoffrey Holder shared in common with his older brother and many others 
 Geoffrey and Carmen Holder
Friday Geoffrey Lamont Holder was laid to rest.  Some might imagine that raising the question of his sexuality lacks respect and is immaterial to his greatness. But whatever he was, and all that he was, made him the person we so esteem. To hope to alter any part of his makeup is as futile as attempting to hold back the tide at full moon. Still many people, particularly, of a certain age, contend sexuality is of little consequence today. "Gays march nearly naked on parade!", they say, and "marriage equality is well on its way to become the law of the land."
Perhaps. Two years ago a great pal and his wife of 20 years divorced. Most of his friendships, including our friendship, precluded his revealing the cause of his hurt and loss. But he did confide in his cousin, who revealed what had happened to my friend's mother. She told me.
"I'm not happy," my shocked friend's wife had informed him, out of the blue, apropos of nothing, one night following a delicious dinner. "I want a divorce..." she continued. "But, how long? How long have you felt this way?" my friend pleaded. "For about the past 18 years," his wife replied. "But, that's most of the time we've been together!" my friend answered, starting to weep.
Only once they sold their green shingled house in Berkeley, after my friend moved back to Harlem, did he learn that his ex was a lesbian, who married her girlfriend soon after their breakup.
As for Mr. Holder, whatever he was: Gay, straight, bisexual, larger than life, extraordinary, difficult, a joy; unhappy, he was not!    
In his final decade, by which time he was a multi-millionaire, without a trace of irony or even a hint that he recognized how ridiculous his denial might appear to many, my friend Bobby Short, who nearly married, more than once, commented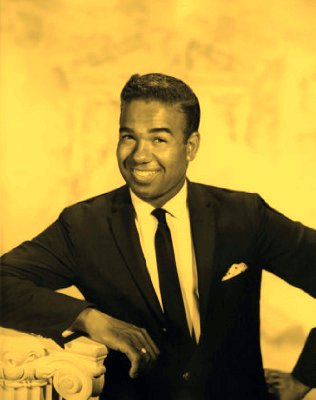 "I have a living to make! I can't afford to march in the Gay-Pride Parade."
None the less, undoubtedly in part motivated from fear of such changes as much as from malice, on Malcolm X Boulevard, in the heart of Harlem, a church displays an enormous sign as hateful as any message ever offered by the KKK. Surmounted by a lighted cross, it's changed periodically, but routinely denounces President Obama and incites, supposedly Biblical based, violence towards "homos." "Jesus would stone homos..." is one example but, "Obama has released the homo demon on the black man, look out black woman. A white homo may take your man.", is my favorite. Reminiscent of sermons I have listened to exasperated, calling out the "sin" of a "man lying with a man" while giving a pass to far, far more pervasive heterosexual "fornicators", it prompted me, well knowing my community, to think, 'what about white women?'  
'DL', down low, undercover same sex activity is, all the same, a constant of black life. With the advent of the internet indeed, all manner of unconventional sexual expression has found an outlet to flourish. Transgendered, Islan Nettles, just 21, was befriended by Paris Wilson on Facebook. Some say they started a relationship, that Wilson had reason to be fully aware of Nettles' status. But it's alleged, that gathered with his friends, across the street from PS A6, a public housing police station on Frederick Douglas Boulevard near West 147th Street, things were different. Confidently, he made a pass at his Facebook friend. Once one of his crew announced Islan was a "faggot", transgendered, Paris Wilson, to save face some say, struck her forcefully.  Once, and then again, he continued beating after she had fallen to the ground, leaving Islan unconscious, with one eye swollen shut and her delicate face streaming with rivulets of blood. Rushed to Harlem Hospital, falling into a coma, Islan died the following week.
Initially charged with misdemeanor assault, when another man came forward to say he was the culprit, too drunk to remember what exactly had happened, college bound Wilson was let go. Prosecutors declining thus far, to bring either man before a grand jury, the sordid case remains open.
Islan Nettles, fatally attacked by an embarrassed suitor, August 16, 2013
Thinking of innumerable luminaries over the centuries, Oscar Wilde, Stanford White, Adrian, Carry Grant, Patrick Dennis, Countee Cullen, Lorraine Hasberry, Leonard Bernstein, Audre Lorde, David Hicks, Samuel Delany, Carter Burden, Nick Ashford, John Travolta, and many more, youth today, unencumbered by yesterday's shame and stigma, might ponder,  'Why on earth would someone gay pretend they were not gay, even going to the great lengths of marrying someone straight and having their children?' Michael Jackson and Whitney Houston's singular saga's often give rise to this dogged conundrum. Gore Vidal said it might be due to how once men near 50, troubled thoughts of reproducing oneself become most acute.
Differing doctrines aside, almost everywhere around the globe, gays are despised! Demeaning women and hating gays seems to be something all religions can agree on. However weird or odd or scary Michael Jackson became, irrespective of disfiguring mutilations and seemingly aberrant behavior, by the ruse of maintaining he was straight, Michael continued to be loved. Conversely, the contempt of gays is so potent that questioning if someone regarded as heterosexual, might instead to have been gay, is considered by some a libelous condemnation, an unforgivable slur.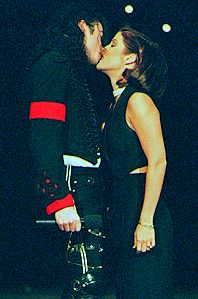 However, question one must, the lives of those suspected of seeking to 'pass' undetected. Believing black is beautiful, and gay is good, there is neither judgement nor denigration intended in this exploration: merely a reclamation by which heroes are acclaimed, and gays are redeemed.
With the gay identity of Langston Hughes and George Washington Carver down-played, a concurrent effort to retroactively "straighten out" august gay icons of longstanding, is gaining intensity.
Experiences in the military and prison show conclusively, that sexual relations between men do not inherently 'betray' a gay identity. They do however show something more valuable, the humanity of those who are LGBT. We posses no malevolent ability, to either diminish or harm heterosexuals, not to any greater degree than straight women or men at least. This is why same-sex exploits enjoyed by colossal personalities like Josephine Baker, Malcolm X, Chester Himes, Maya Angelou, Harry Belafonte and Sidney Pottier are so illuminating. Nowadays though, even the bold James Baldwin's sexuality is often obscured, by those out to manufacture a more palatable type of hero. 
The inducement of a family fortune helped to influence many white gays like Carl Van Vechten, Harold Vanderbilt, and Cole Porter to 'settle down'.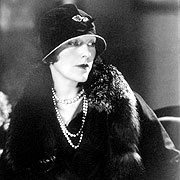 But apart from ambiguous beauty-products heiress, A'Lelia Walker, who married three times and adopted a teen-age daughter, but lived longest with a paid female companion in a one-bedroom apartment, such considerations seldom applied to African Americans. In some ways one might explain Harlem poet Countee Cullen's first wedding to Yolande DuBois on Easter Monday in 1928, as the outcome of
the extravagant hopes of his father-in-law and certain other blacks, for the formation of an exemplary dynasty of exalted intellectual accomplishment.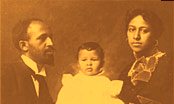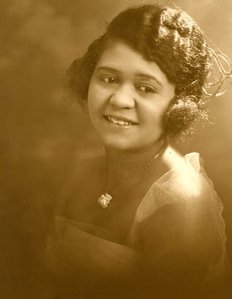 Given her own easy-going personality, as incurious as that of many other young people, it's fairly certain that this was not the objective of his bride. Despite any outsized ambition of William Edward Burkhart DuBois, who edited The Crisis Magazine of America's foremost civil rights organization, the NAACP, his daughter had merely been interested in romantically 'falling in love' with someone who looked nice, and who was a good dancer.
That was why initially, she'd been more encouraging toward his friend, who would serve as Cullen's best man, Harold Jackman. Widely deemed 'Harlem's handsomest bachelor,' though flattered and amused by Miss DuBois' crush, Jackman was uninterested. This is what made Harlem's 'poet laureate' suddenly so much more appealing.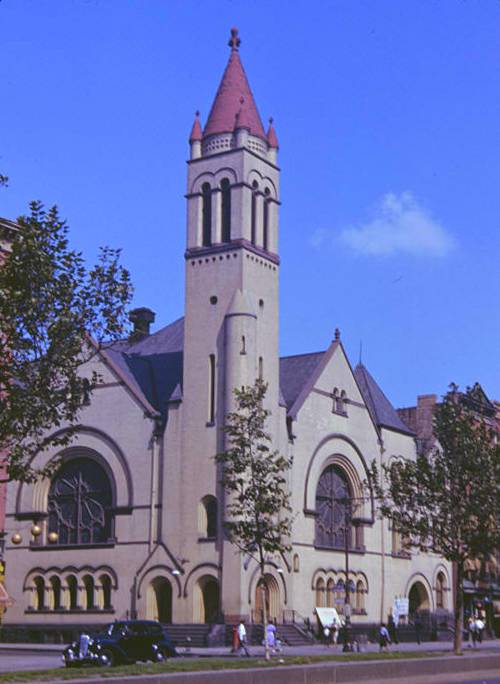 Until her death in 1917, Cullen had lived with his grandmother, Amanda Porter in Louisville, Kentucky. He then moved with the Reverend Mr. and Mrs. Frederick Asbury Cullen, into the parsonage of Harlem's Salem United Methodist Episcopal Church, and soon adopted their name.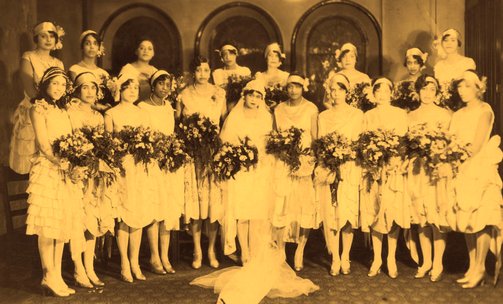 Led to their pews on April 9th by ushers, including Langston Hughes, who almost to a man were exclusively gay --- how the fashionable congregation had whispered, one to the other--- "What do you think, does she know?" Completely discounting the couple's week-end wedding trip, when Cullen embarked days later with his father and handsome Harold for Paris on his Guggenheim fellowship, everyone, including Yolande, had thought the worst--- that this was their honeymoon. But they, Harold and Countee, were only friends. Divorced in record time, when he remarried ten years later, in 1940, Countee was more careful to select a more 'suitable' helpmate. Both Ida Mae Robeson Cullen's brother and her first husband were gay, and hence she had to 'know the score.'
"Lithe, handsome, fun and charismatic, sexually, Jimmie was the most responsive lover I ever had! "When aspiring architect Philip Johnson and cabaret song-stylist Jimmie Daniels conducted assignations in the mid-1930's, they occurred most often in a large Harlem apartment, occupied by a black couple and the wife's white lesbian lover. Their apartment in the building at 1890 Seventh Avenue on the north-west corner of 115th Street was a cooperative unit owned by distinguished actress Edna Thomas,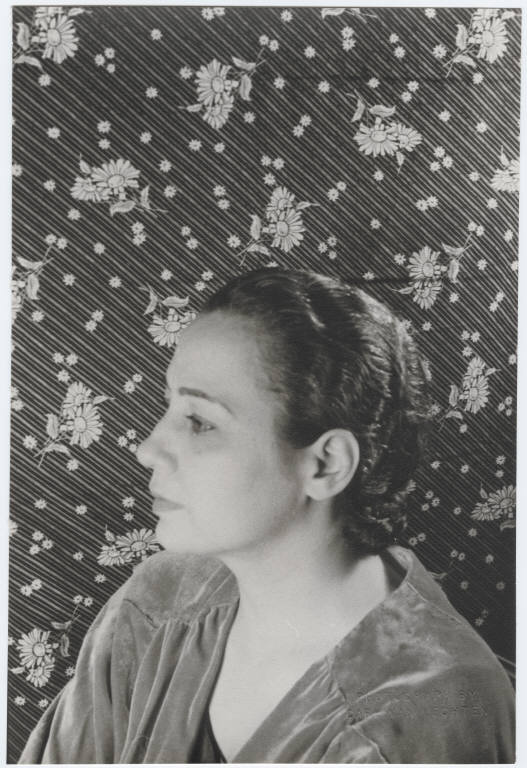 immortalized by her interpretation of Lady Macbeth in Orson Wells' stage debut in 1934. Lloyd Thomas, her husband, like his wife had started out working for legendary black-beauty-products millionaire, Madame C. J. Walker.
Olivia Wyndham Spencer, Mrs. Thomas' girlfriend, a recovered cocaine addict, was a member of one of England's most distinguished families. Mrs. Howland Spencer's husband made a career of marrying rich women and was also gay. Only he miscalculated in choosing Olivia Wyndham, a great-great-granddaughter of the last Earl of Egremont. Related to Britain's wealthiest aristocrats, she was herself poor, by New York society standards at least. And she too had blundered, imagining Spencer to be much more affluent as well, a trouble-free 'beard,' able to offer both security and propriety. 

Jimmie Daniels and Wallace Thurman shared a room as boarders  at 1890 Seventh Avenue on the north-west corner of 115th Street, in a cooperative unit owned by Edna and Lloyd Thomas.  Edna Thomas' white lesbian lover, English aristocrat Olivia Wyndham, who also lived here, is seen with in the picture above, with Edna, at the center.   Jimmie is on the far left, while Lloyd sits on the right, with 'It Girl' Blanche Dunn on his lap.
The life-long lesbian lovers were introduced at one of the phenomenal parties of heiress A'Lelia Walker,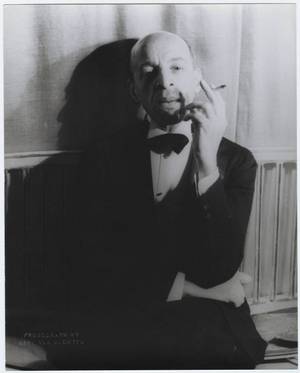 by Edna's husband, Lloyd Thomas. Olivia immediately expressed her pronounced attraction and in un-uncertain terms. Taken aback momentarily, Edna's reaction was an aloof iciness. But, calling to apologize, asking if she might come over to say goodbye, Olivia was not rebuffed a second time. No sooner had Edna related that even her, "initial response had not been as indifferent as I'd pretended," than Olivia had aggressively pounced and ravaged her! Married to a man for the third time, Edna confessed how never before that day had she ever experienced an orgasm.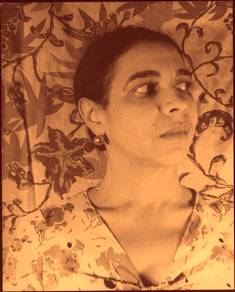 Married to distinguished black research scientist Elmer S. Imes, who taught at Fisk University, novelist Nella Larsen, was a member of the 'sisterhood' headed by Thomas and Wyndham that centered around intimate weekends parties at Minedo Farm, their country place in Connecticut. Winning the Harmon Foundation's bronze medal in 1929, a few years later, accused of plagiarism, Larson was disgraced and abruptly cut ties to all her former friends including Wyndham, Thomas and the Van Vechtens. Divorced, alone and working as a nurse in obscurity, this writer whose work explored the confused social, sexual and racial boundaries of 1920's Homo-Harlem, died
As for Philip Johnson and Jimmie Daniels, whom the architect later termed "the first Mrs. Johnson", gradually they too drifted apart. Johnson maintained, that when they parted, "I was sadder than I'd thought I might be," and that the passionate youth Jimmie had, "probably left me for someone who was better in bed..."
Johnson's inability to protect his black boyfriend from the indignity of fancy restaurants failing to provide service on account Jimmie's color and his admitted failure to consult, consider, or always include him at parties and on trips, seems a more logical reason for their breakup. Replete with a very rich and encouraging lesbian wife, the acclaimed poet, 'Brynher' [nee Winifred Ellerman] Daniels was more fortunate in his choice of his next long-term lover, Kenneth Macpherson, the Scottish poet.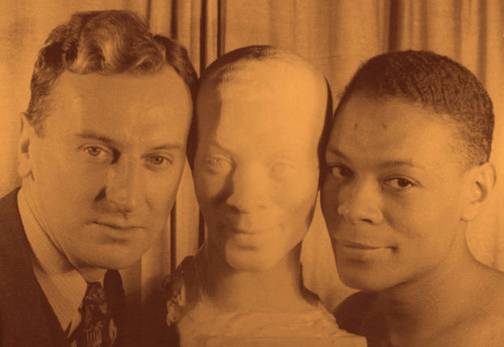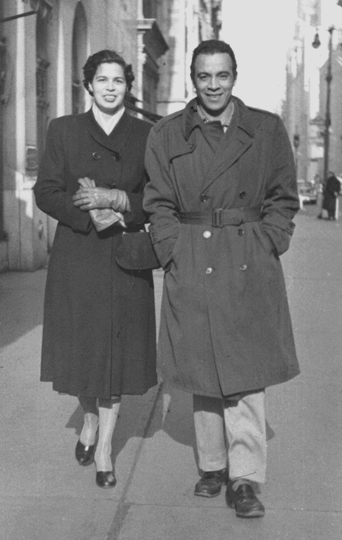 After the Harlem Renaissance, wayward artist and writer, Richard Bruce Nugent , photographed in the 1950s with his wife Grace, took the precaution to marry, so someone could take care of him

Born in Grants Town in 1902, Paul Meeres, like many Bahamians came to the U.S. as a farm wotker. Without formal training, he developed a smooth dancing style that put him on the international entertainment stage. Strikingly handsome, nicknamed "The Brown Valentino," he married Thelma Dorsetta, an immigrant from Jamaica, who became his dance partner. Billed as "Meeres & Meeres", the 'the Negro Astairs', they had a son and daughter, but divorced in 1930. In the 1940's he opened Chez Paul Meeres, a combined theatre and nightclub in Nassau. Beautiful Paul Meeres, Jr., who also became an entertainer, was a gay as his father
In black America, in 1955, nothing was official until it was announced in "Jet Magazine". Attitudes have also changed since then. Today few patrons could be characterized as "ofay" without incident 
"I've been happily married, to Carmen, for a thousand years. We have a son. What do you mean by asking me, if I, am gay?", replied Geoffrey Lamont Holder the first time I asked him directly.  Earlier queries had been more oblique, more circumspect: 'There is a nude photograph of you in the James Weldon Johnson Collection at Yale, by Carl Van Vechten.' "You must mean my brother, Bosco?", he'd said.  'No, it's you...I'm amazed at how many people involved in Harlem's artistic past were gay!'  
What a pity that Geoffrey Holder's completely nude photographs at Yale are no longer available on-line  
"What? How do you make the connection between a photograph, and being gay? ...In earlier times, people did not have the hang-ups they do today. People were artists. One appreciated the beauty of bodies. It had nothing to do with who was gay. If you appreciated a fine body, you ask your friend to photograph, or to paint them. A man, or a woman, it was about beauty, it wasn't necessarily about sex. Everything is not always about sex... "
Just beginning research for a book entitled Homo Harlem: A Chronicle of Lesbian and Gay Life in the African American Cultural Capital, 1915-1995, either as a participant, or as a talisman-like role model, I felt confident that Geoffrey Holder had a place in my story. For, brandishing bravura and poise, the un-Cola Man of my youth appearing on TV to sell Seven-Up soda, had shown an entire generation of questioning boys another way to fabulously be a man.
Until  I was 24 and came out to myself, I felt sure I'd marry some beautiful girl. My furtive, fumbling, fugitive and few searches for sexual fulfillment were primarily with young women. Even latter, once I knew the score, friends advised, "why yes you're gay, but you'd make such a wonderful father. You're kind and have so much to offer a woman. There are many who would be understanding, you should get married. It will help to protect you"
For the longest time such advice was widely taken as gospel. The person with whom most gays and lesbians wished to establish a marital alliance in the past, invariably was someone of the opposite sex able to offer plausible deni-ability.  
Famed as a booster of Harlem and African Americans, Iowa native, critic and novelist Carl Van Vechten, was emphatically gay.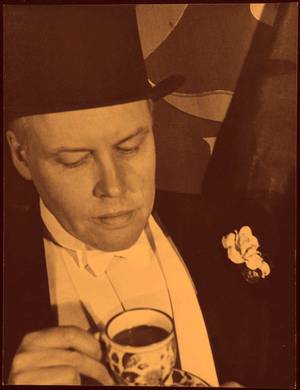 Yet, he married twice with deliberation. His marriage to his first wife, a long-time friend from home, lasted only a few years, while marriage to the petite actress Fania Marinoff endured for a lifetime, from 1914 until Van Vechten died in 1964.
Affairs, fights, and copious drinking, like many involved in old-style 'gay marriages', the Van Vechtens were, in their way, a deeply dependent and devoted couple.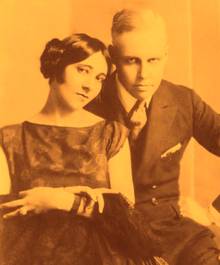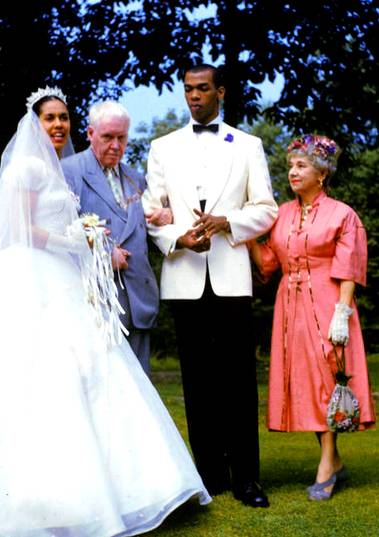 1955
As they preferred cats to infants, the hook for them, seems never to have involved any hopes of offspring. Instead, it was how the 'respectability' of matrimony made inheriting a million-dollar-plus trust fund more secure.  These riches seem to have helped sustain their attraction. 

None of Holder's depictions of abstracted naked, men that I've come across, are more than passively erotic
1986: A tappering torsoe, photographed by Holder for "Adam"
Mysterious and exotic naratives, none of Van Vechten's nude and semi-nude portrayals of Holder were as revealing or as blatantly salacious as the images he made to titillate and trade with gay friends. Nor are any of Holder's depictions of naked men that I've come across, more than passively erotic.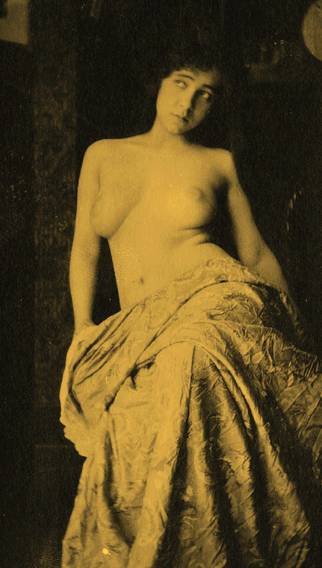 Fania Marinoff, Carl Van Vechten's long-suffering but devoted actress-wife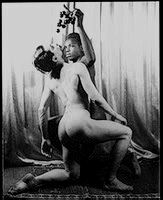 Circa 1940: Hugh Laing cavorts with Allen Juante Meadows

As much as Carl Van Vechten loved to make photographs of the famous and promising, Negros and nude portraits and figure studies were his speciality 

There never was a more emphatic denial expressed to me as to his sexuality by Geoffrey Holder. Yet, what actually do artistic sensitivity or flamboyant dandism prove alone? Were it not for the casually tossed off comments of certain friends and acquaintances, people who were Holder's contemporaries, other artistic types who knew him or people who did, I might have abandoned my quest. Alvin Ailey, Henry Van Dyke, Freddie Hamilton, Bobby Short, Walter Nicks, Grafton Trew, Marvin Smith; all had their tales to relate.  It was important for me to learn at first, not to probe too much, attempting to discover history that validated gays. Lest my wary informants retreat, it was essential to learn restraint and discretion.  For these were men who spent a lifetime strategically hiding, or at least compartmentalizing, their true identities behind a public persona. Resolute not to "hurt" anyone with outing, even when dead, finding my interest appealing and suspect at the same time, to "protect a friend', they were easily liable to amend or even to retract a revelation in its entirety!  If seeking out history, discovering those who have come before one, is generally daunting for African Americans, for gay people of color, the task is more perilously elusive still.  
Although their mother was from Martinique, a French colony, prodigious brothers Boscoe and Geoffrey Holder were born into a middle-class Trinidadian family. That ultimate emblem of Victorian respectability, a piano graced the Holder's parlor. Both Boscoe and Geoffrey, younger than his brother by ten years, played piano and danced. Inasmuch as Boscoe taught himself to paint, as Geoffrey emulated everything Boscoe did, Geoffrey painted too.
To be gay is still taboo in Caribbean counties. Initially Boscoe's inevitable marriage failed to separate the inseparable pair.  Inspired by the western elegance espoused by movies, local folk lore, African rhythms, ritual and music also informed the Holder brother's artistic pursuits.  At the forefront of a movement that showcased Afrocentric artistic expression, Boscoe, with his wife Sheila and Geoffrey each left home. Going their separate ways they disseminated a sparkling outpouring of joie de vire and theatrical creativity into the warmly welcoming wider world.
Sheila, Mrs. Boscoe Holder, depicted by her husband
One might say that Boscoe Holder's profusion of gay friends from the theatrical sphere, such as Noël Coward and Oliver Messel, was telling.  Geoffrey and Carmen, also darlings of the world of theatre and as prominent and stylish fixtures in fashionable society as Amanda and Carter or Wyatt and Gloria, surly had their quotient of gay friends too. Of Messel, the facile designer who created the fairytale-like stage setting for House of Flowers, also known for his fetishistic enthusiasm for Caribbean men, Holder was adamant: "He was a condescending bitch!" More mixed was his regard for fellow dancer Alvin Ailey.
In a way, one might say that Geoffry Holder could afford to be somewhat sanguine and magnanimous towards Ailey because despite his colleague's early and longstanding friendship, since George Washington Carver Junior High School, with Carmen, she had chosen him to marry and make a home and family. Aware of Alvin Ailey's troubled life as a black gay man, his driven pursuit of countless, endless and empty assignations with youth encountered in pinball arcades and "bookstores", one might doubt that he'd ever wished he was in Geoffrey's place, married to Carmen. While it's uncertain that such an alliance would have brought him the calm of mutual reinforcement, the sustenance of shared admiration and love, it's beyond doubt that Alvin too had wished to marry Carmen. Her rejection left him distraught, dejected and suicidal.
De Lavallade was born on March 6, 1931 in Los Angeles, California, to Creole parents from New Orleans, Louisiana. Her father, Leo de Lavallade, was a postman and bricklayer. Before her early death Carmen's mother, Grace Grenot de Lavallade, was in ill health. Born between sisters Yvonne and Elaine, it was Carmen's father, and his sister Adele de Lavallade Young, owner of the Hugh Gordon Book Shop, one of the first African American bookstores in LA, who reared her.  If Geoffrey had had Boscoe as a model to emulate, immense inspiration was derived by Carmen from her cousin, Janet Collins, who became the first full-time African American prima ballerina at the Metropolitan Opera Ballet! Just 14 de Lavallade began ballet training with Melissa Blake, and two years later she won a scholarship to study modern dance with Lester Horton.  Joining the Lester Horton Dance Theater de Lavallade became its lead dancer .  Besides taking private ballet lessons with Carmelita Maracci, she also studied a variety of dance styles, and took acting lessons with Stella Adler who once lived in the same building where Leo Holder lives on today on Riverside Drive.  Carmen won dancing parts in several minor Hollywood movies early in her career. In 1954, Carmen Jones gave her the chance to dance with Alvin on screen and led to their being invited to dance in the Broadway musical House of Flowers by the same choreographer, Herbert Ross. This was how Carmen and Alvin first met fellow cast member Geoffrey Holder.
Determined, tall, talented, persisting, after a four-month courtship Geoffrey Holder wed Carmen de Lavallade, in 1955. 
Featured in several exhibitions, Geoffrey Holder is pictured with Museum of the City of New York's Phyllis Magidson, Curator of Costumes and Textiles

Beyond all else, an accomplished couturier, Geoffrey Holder had but one muse, and mostly, one marvelous patron, Carmen! 
A good deal more happened after Geoffrey and Carmen married. It's delightfully related in their compelling documentary from 2004, Carmen and Geoffrey.  
Their accomplishments have also filled numerous appreciations which quickly followed Geoffrey's passing. Utterly unrelated, it was a piece by a young journalist, Alvin McEwen, called The Erasure of 'Gay' From Black History & the Black Community Must Stop that mostly prompted this blog post. Hidden in the past, gays are also deliberately erased in the present. As most black people know, and all African American gays learn, the most vexing and prevalent form of bigotry at play today, is the passive-aggressive oppression of being dismissed to the point of being ignored completely, as if one did not exist. It's not just the history books, but in the Times Home Section or Style Magazine that this occurs for blacks. Similarly for African Americans who are LGBT, our disappearance is in plain sight. We are everywhere, from church on Sunday, to the football arena on Monday, but officially, we are nowhere. As Mr. McEwen puts it:
As a gay African-American, I've heard the argument about how "you can't compare the gay civil rights movement to the African-American civil rights movement" more times than I care to count. in the black community where LGBT people of color run up against a massive brick wall. There is a pattern of erasure which strips our presence from the majority of black history...

When African-American civic organizations talk about "the state of Black America," we are omitted. We are talked about as examples of how tolerant the black community is becoming...

To some African-American heterosexuals, we are mere sidebars or addenda. We are objects they hurl Biblical scripture at to cover up their own religious shortcomings or soulless reservoirs of salacious gossip holding court in places like beauty parlors...
Morgan Powell, 1973-2014
The crusading activist of Bronx history, culture and landscapes, was found dead in Brooklyn. In a hostile world, confusion and ambivalence about one's identity can prove to be deadly
No matter what, no one ever, nor ever will, ignore a true original, Geoffrey Holder.